We're ALL goin' on a Summer Holiday
Posted on August 1, 2023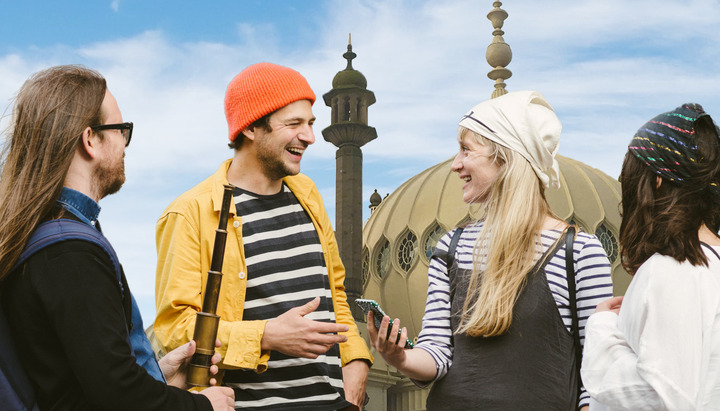 The UK is BURSTING with amazing places, people and things to do. Having a Great British adventure this summer? With Treasure Hunt Brighton you'll see some of the best bits, and hidden gems that Brighton has to offer. Whether you're travelling for miles or minutes, grab your shipmates and keep reading!
With so much to see in Brighton it can be hard to make sure you're not missing out. Our routes have been cleverly designed and playtested to guide you to the best spots, from tourist highlights to local hangouts, you and your crew are sure to uncover some real treasures.
How does it work? ☠️
It's designed for adults, so you'll have a laugh together. If you're adventuring with a large crew, we recommend splitting into smaller groups and seeing who can solve the final clue first! (after a few refreshment breaks along the way of course!) Captain Bess, our bossy pirate leader, sends cryptic clues, and treasure maps to your phone, shipmates work together to solve the clues and discover the next part of the journey. Ages 8+ are welcome too if you want to make a family day of it!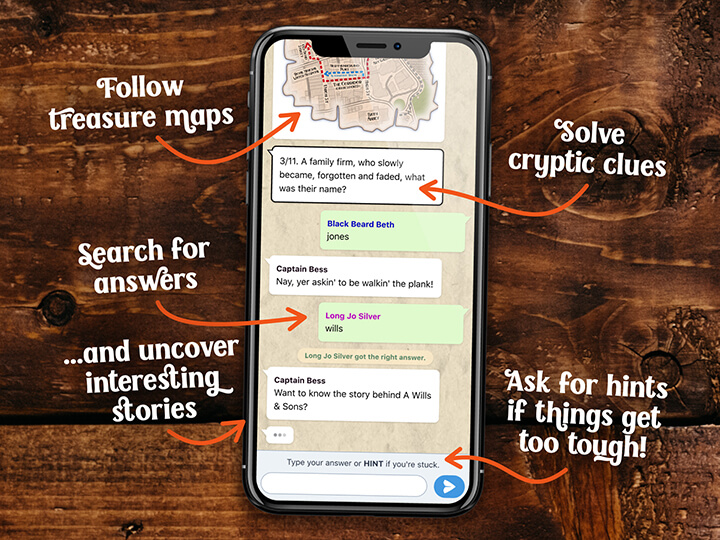 Adventures wherever you go! 🗺️
Did you know Captain Bess has tours all across the UK? Wherever you're going in the UK this summer, there might just be a Treasure Hunt tour nearby! See our other cities here.
🍹Feelin' Hot Hot Hot?🍹
Whether you've lucked out and the sun is shining on fair Brighton, or the rain is dampening play, fear not! Treasure Hunt Brighton takes you past some excellent pubs and cafes, you can stop whenever you want to, grab a drink and cool down (or dry off! ☔) There's no need to rush, take your time and enjoy it, grab some selfies, go viral on tik tok- you've got time!
As well as the best hidden gems, the route goes round some of the must-see sights of Brighton including:
The Royal Pavilion - an exotic palace built as a seaside retreat for King George IV.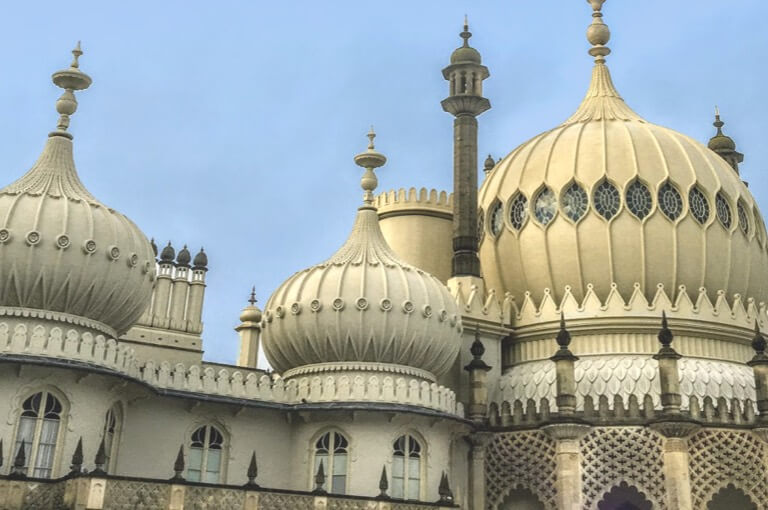 Brighton Dome - an arts venue that contains the Concert Hall, the Corn Exchange and the Studio Theatre.
North Laine - a shopping district with a happening, bohemian vibe with vegetarian cafes and vintage clothing shops.
Jubilee Clock Tower - built in 1888 to commemorate Queen Victoria's golden jubilee.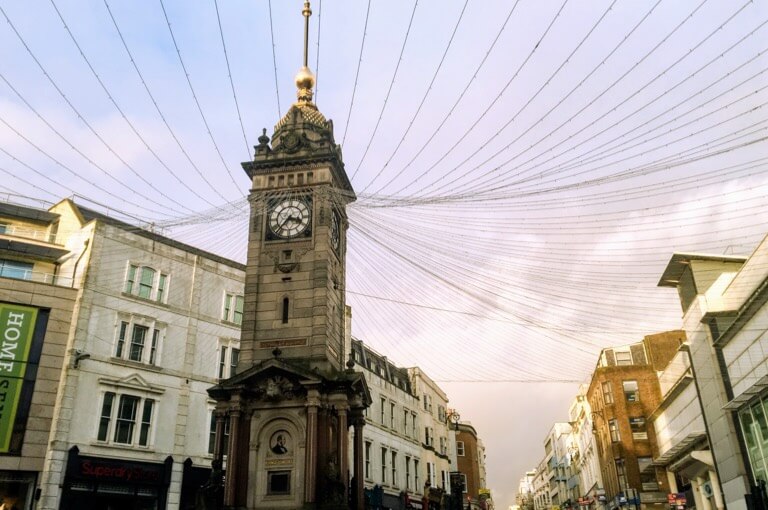 Brighton Palace Pier - Brighton's famous landmark is home to fairground rides, bars, restaurants and deckchairs to enjoy the sea view.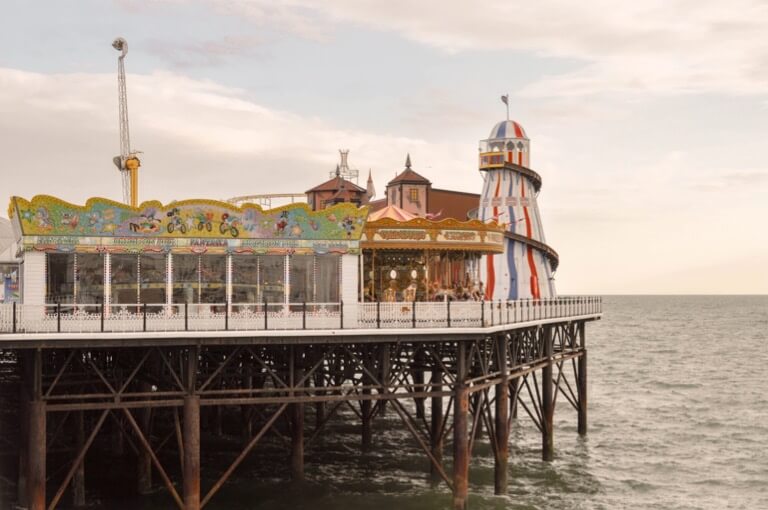 The Promenade - this bustling promenade is a perfect place to take a stroll and soak up the cosmopolitan atmosphere.
West Pier - the desolate beauty of this ruined pier makes it Brighton's most photographed building!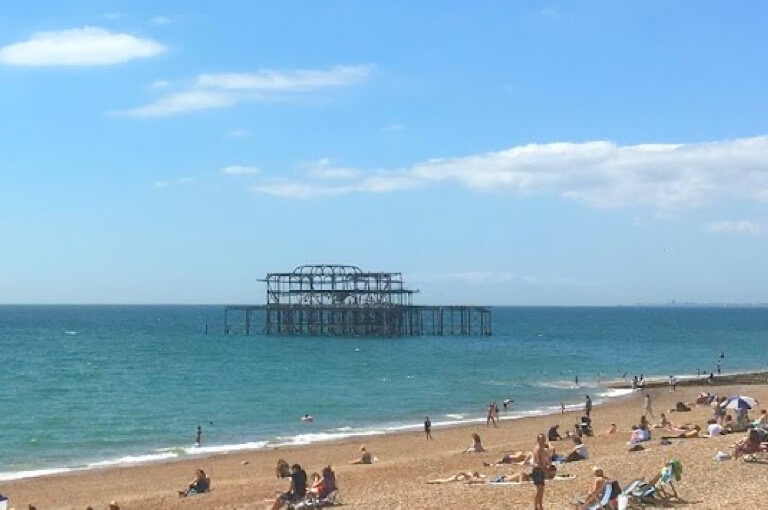 Theatre Royal - this Grade II listed building is one of the oldest theatres in the country.
The Lanes - a warren of narrow, twisting alleyways packed full of independent jewellers shops.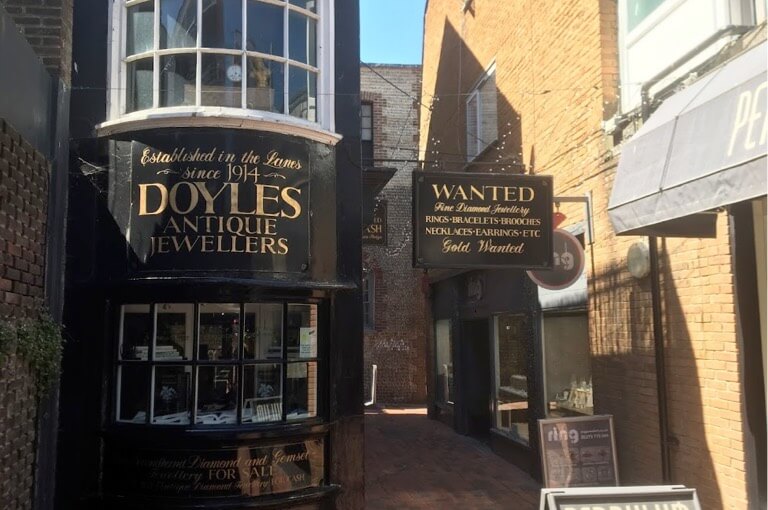 By the end of the game, you'll have unearthed the treasures of Brighton and know which areas you'd like to come back to.