Win a 2-night stay in the oldest house in Brighton!
Posted on September 1, 2023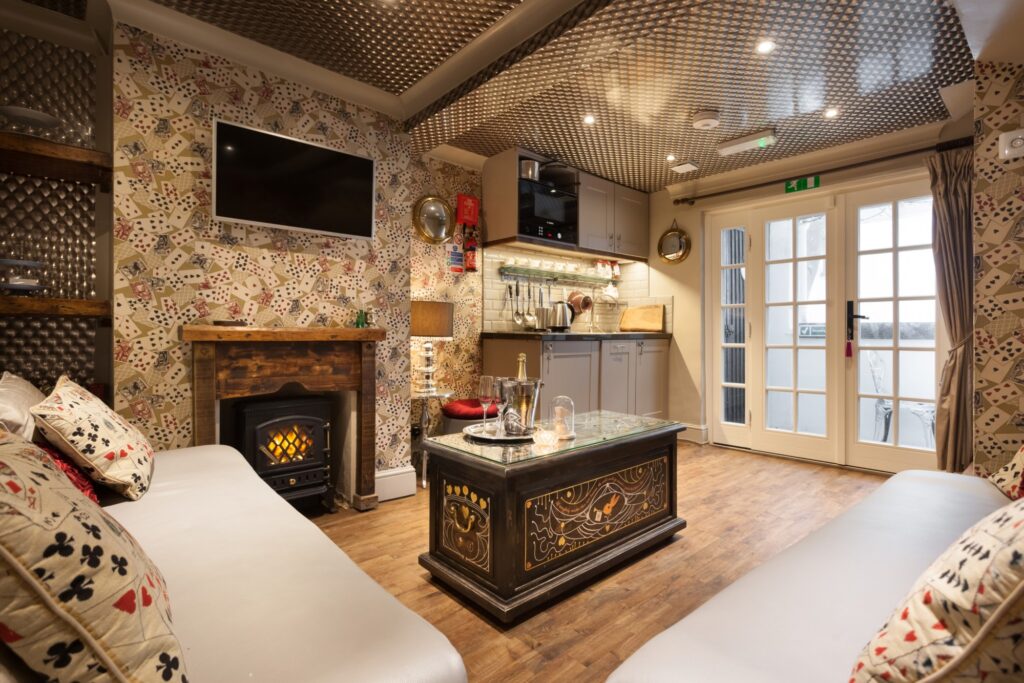 Photo from hostunusual.com
Our friends Rosemary and Pork Belly are running a 10th birthday celebration give-away. Win a 2-night stay for up to 6, money off a superb restaurant, and of course, a free game of Treasure Hunt Brighton.
Rosemary and Pork Belly have put together an amazing prize bundle for their latest compeition.
Win accommodation for 6 people in the absolute hidden gem, Looking Glass Cottage. It's the oldest house in Brighton, re-imagined in the theme of Alice in Wonderland. It's packed full of quirky corners and curious creations.
Win a free game of Treasure Hunt Brighton for 2-6 people. Wind your way through the streets of Brighton, uncovering even more hidden gems. Stroll through the Lanes, having fun spotting things you wouldn't normally see, all at your own pace.
Plan in a half-way stop at one of our favourite restaurants, Curry Leaf Cafe. The lucky winner gets a generous £40 voucher so you'll be overloaded with delicious dosas and other South Indian specialities. By pure coincidence, it's right at the half-way point of the treasure hunt, so it's a perfect pit stop during your adventure.
Sound good? We think so! If we could enter ourselves, we would!